When I saw the artwork of Lu Ji, a master of the Ming Dynasty, I was deeply moved by its beauty. I couldn't resist the urge to recreate his masterpiece, "Four Seasons Flowers and Birds – Autumn."
I have included my calligraphy piece titled "Kong xiang wangli wen," which translates to "Smell the fragrance from the distant sky." The seal is my name and the other is the word dragon.
Renowned for his flower and bird paintings, Lu Ji initially mastered the techniques of fine brushwork and was also influenced by ink painting. His flower-and-bird painting style encompasses two distinct approaches. The first style employs fine brushwork and vivid colors, showcasing meticulous craftsmanship and richness. This style often depicts magnificent birds such as phoenixes, cranes, peacocks, mandarin ducks, complemented by trees, slopes, rocks, beaches, and flowing springs, resulting in compositions that are both harmonious and vibrant. The second style, known as ink and wash freehand painting, is characterized by simplicity and unrestrained brushwork. Additionally, Lu Ji excelled in painting figures and landscapes using the techniques reminiscent of the patriarchal painters Ma Yuan and Xia Gui from the Southern Song Dynasty. His flower and bird painting style exerted a significant influence both within and outside the imperial court during his time, inspiring many successors to carry on his artistic legacy.
Lǚ Jì (Lü Chi, traditional: 呂紀, simplified: 吕纪); ca. (1477-unknown) was a Chinese painter of primarily bird and flower works during the Ming Dynasty (1368–1644).
吕纪(1477-?),明代画家,字廷振,号乐愚,鄞县(今浙江省宁波市)人。以花鸟画著称,初学边景昭工笔法,亦受林良水墨法影响,后临仿唐宋诸家名迹,遂自成一体,独步当代。其花鸟画风呈两种面貌,一作工笔重彩,精工富丽,多绘凤鹤、孔雀、鸳鸯之类,辅以树木坡石、滩渚流泉背景,既具法度,又富生气。另一类为水墨写意画,粗笔挥洒,简练奔放,接近林良的风格。他亦兼善人物、山水,宗法南宋马远、夏圭画法。他的花鸟画风在当时宫廷内外影响甚大,继承者不乏其人。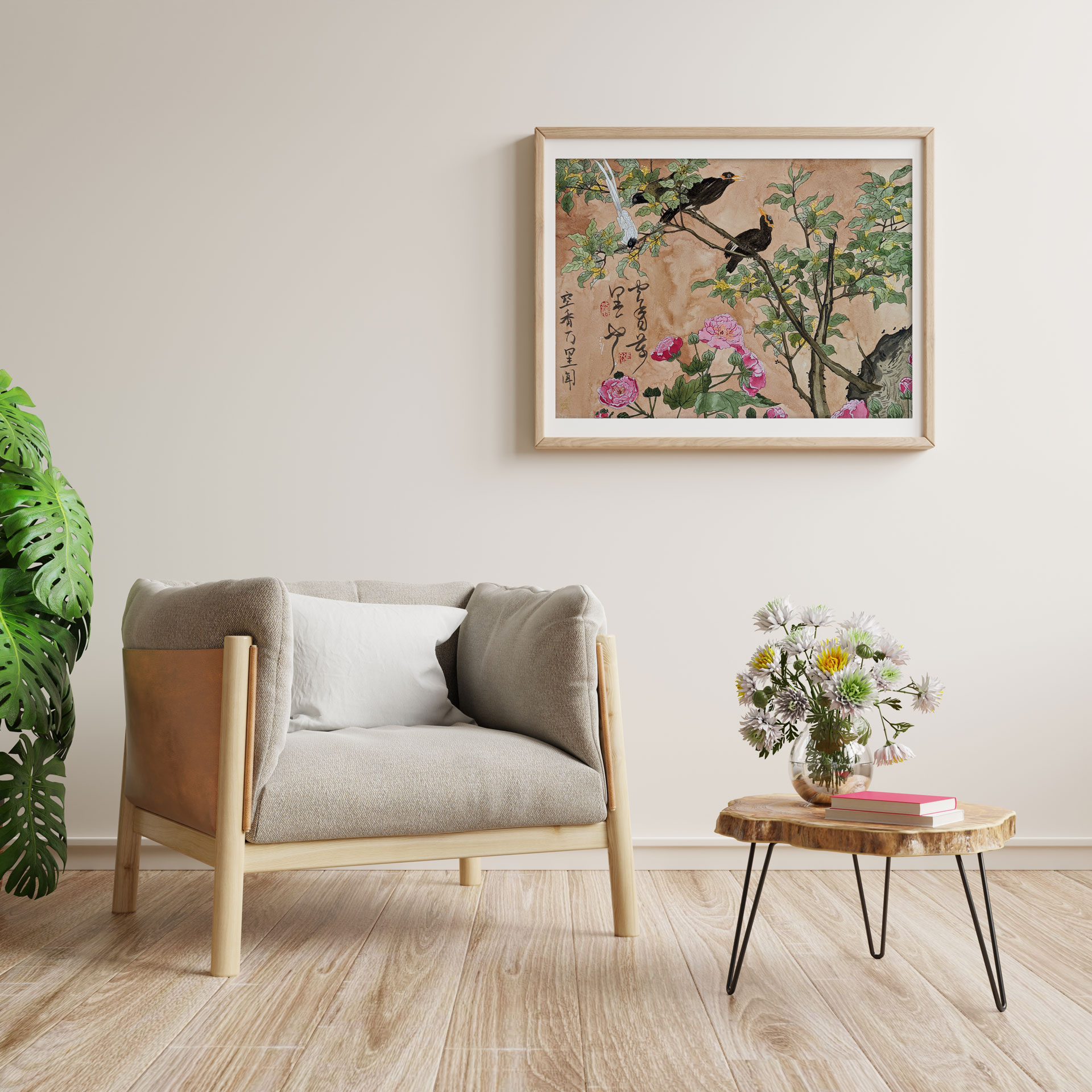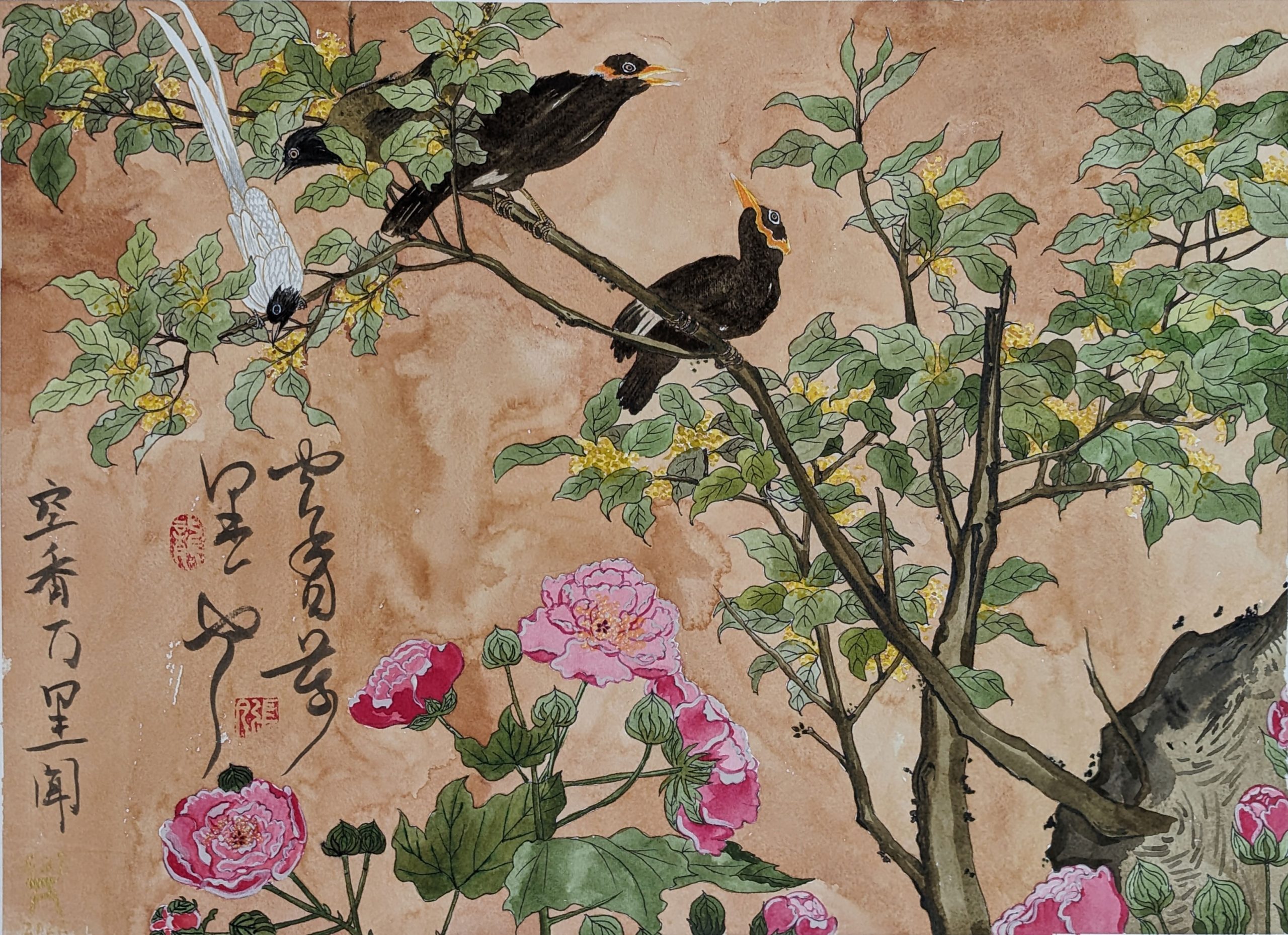 Tags:
#fanstanbrough #watercolor #waterfall #zenart, #moorestatepark #wallpainting #wallart #homedecor