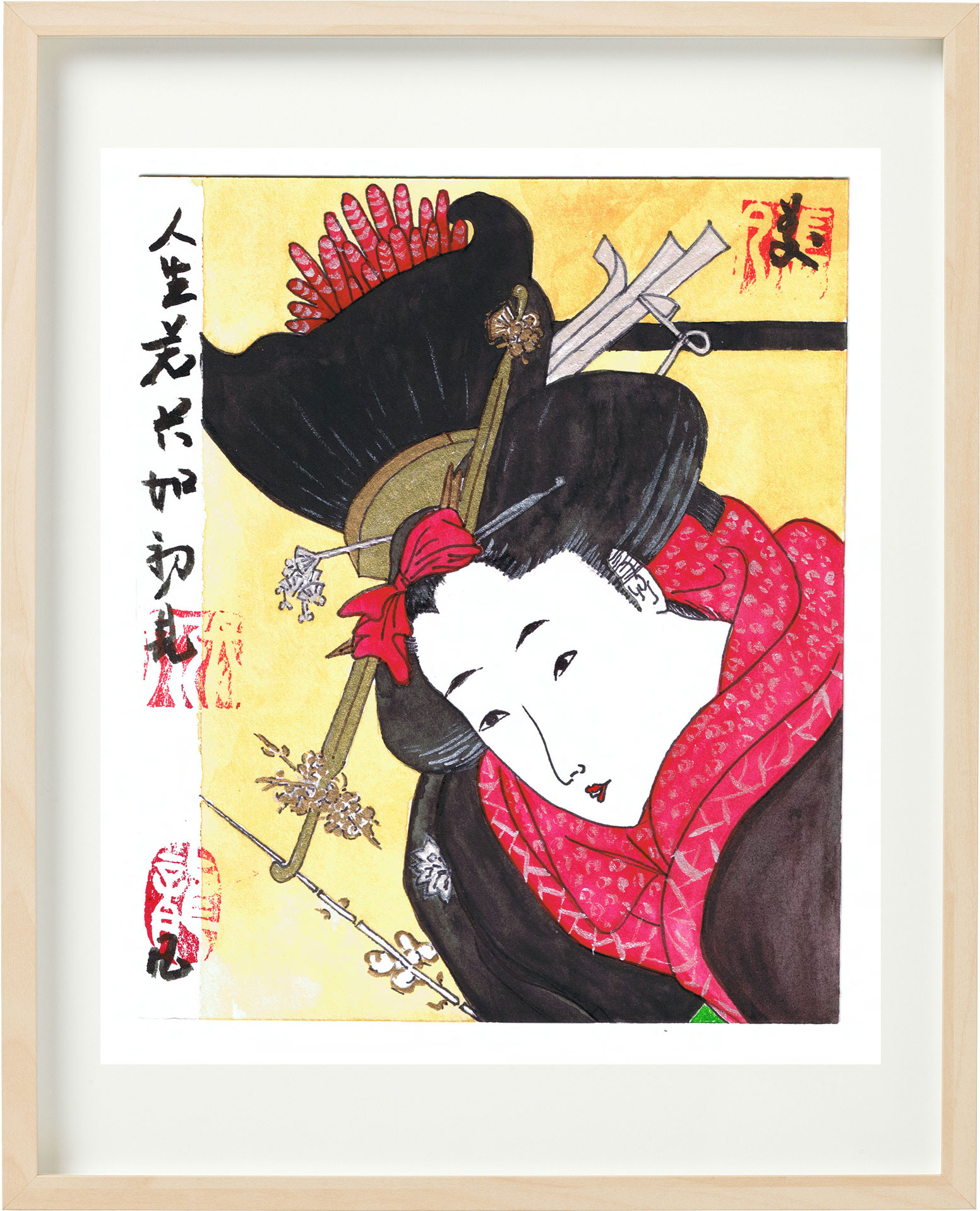 This is another painting by Utamaro. In the painting, judging from the woman's hairpin and clothes, the beautiful girl is from a rich family. There was still an innocent smile on her face. The whole painting shows youth and beauty.
This painting reminds me of a famous saying in Qing poetry. It means "Everything was beautiful when I first saw it" ("人生若如初见"). I love poetry as much as I love art. One of my favorite poems comes from Nalan Xingde (simplified Chinese: 纳兰性德; traditional Chinese: 納蘭性德; January 19, 1655-July 1, 1685), with the Manchu name Nara Xingde, a Chinese poet in the Qing Dynasty.
Nalan Xingde was born in Beijing in January 1655, from a strong Manchu family. He died of an unknown disease at the age of 30. In his short life, he left many beautiful poems. Most of his poems simultaneously express deep sadness and extraordinary beauty.