Utagawa Kuniyoshi (UK: /ˌuːtəˈɡɑːwə ˌkuːnɪˈjoʊʃi/; Japanese: 歌川 國芳 [ɯtaɡaɰa kɯɲijoɕi]; January 1, 1798 – April 14, 1861) was one of the last great masters of the Japanese ukiyo-e style of woodblock prints and painting. He was a member of the Utagawa school.
The range of Kuniyoshi's subjects included many genres: landscapes, beautiful women, Kabuki actors, cats, and mythical animals. He is known for depictions of the battles of legendary samurai heroes. His artwork incorporated aspects of Western representation in landscape painting and caricature.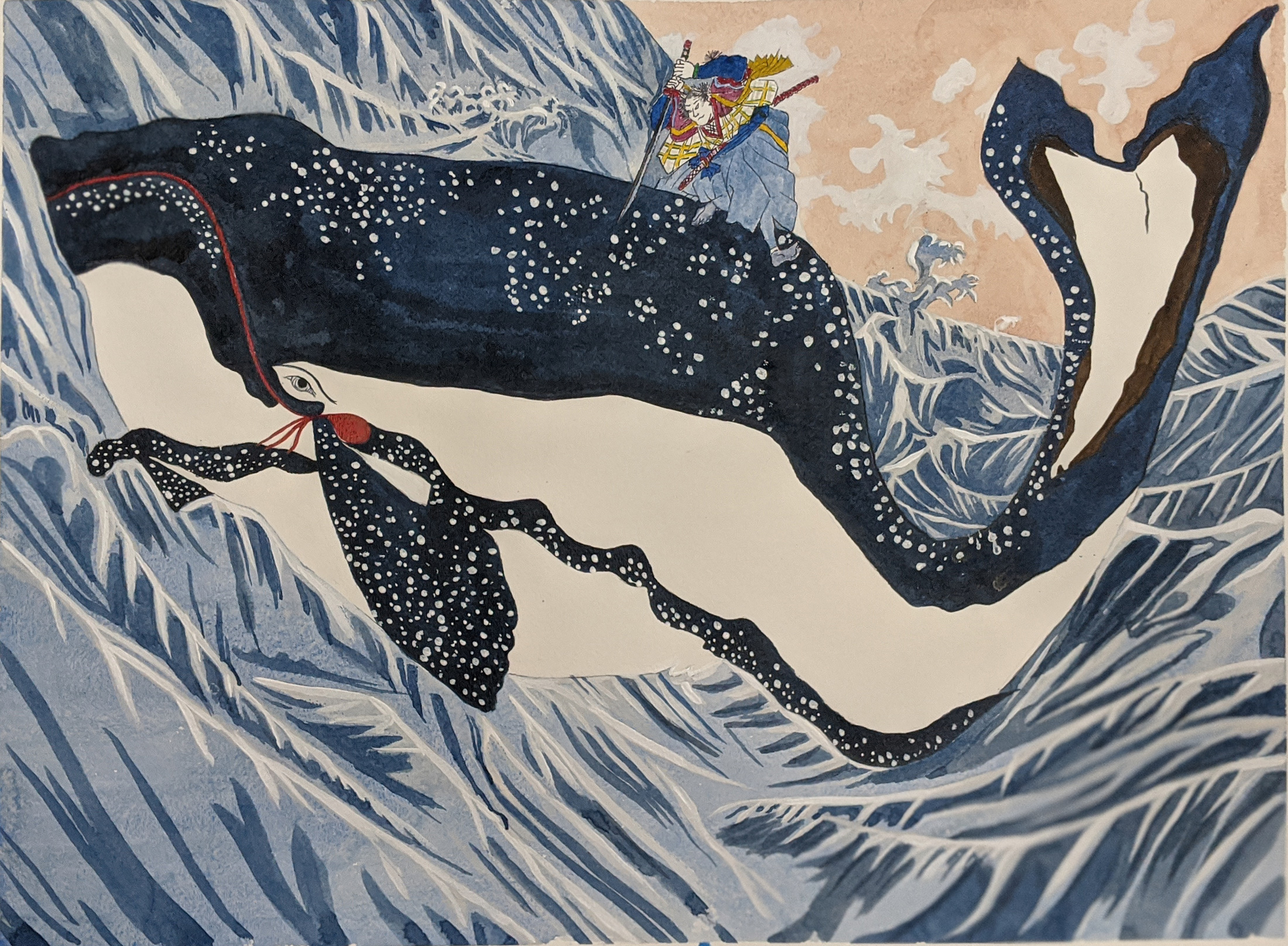 小小的宮本武蔵 (Musashi)试图杀死巨大的鲸鱼,反映了日本的捕鲸文化,是歌川国芳的名作。妹妹因为喜欢可爱的鲸鱼,让我画一副没有Musashi的画。可是我实在不忍去掉这点睛之笔。最爱穿着传统服饰的Musashi.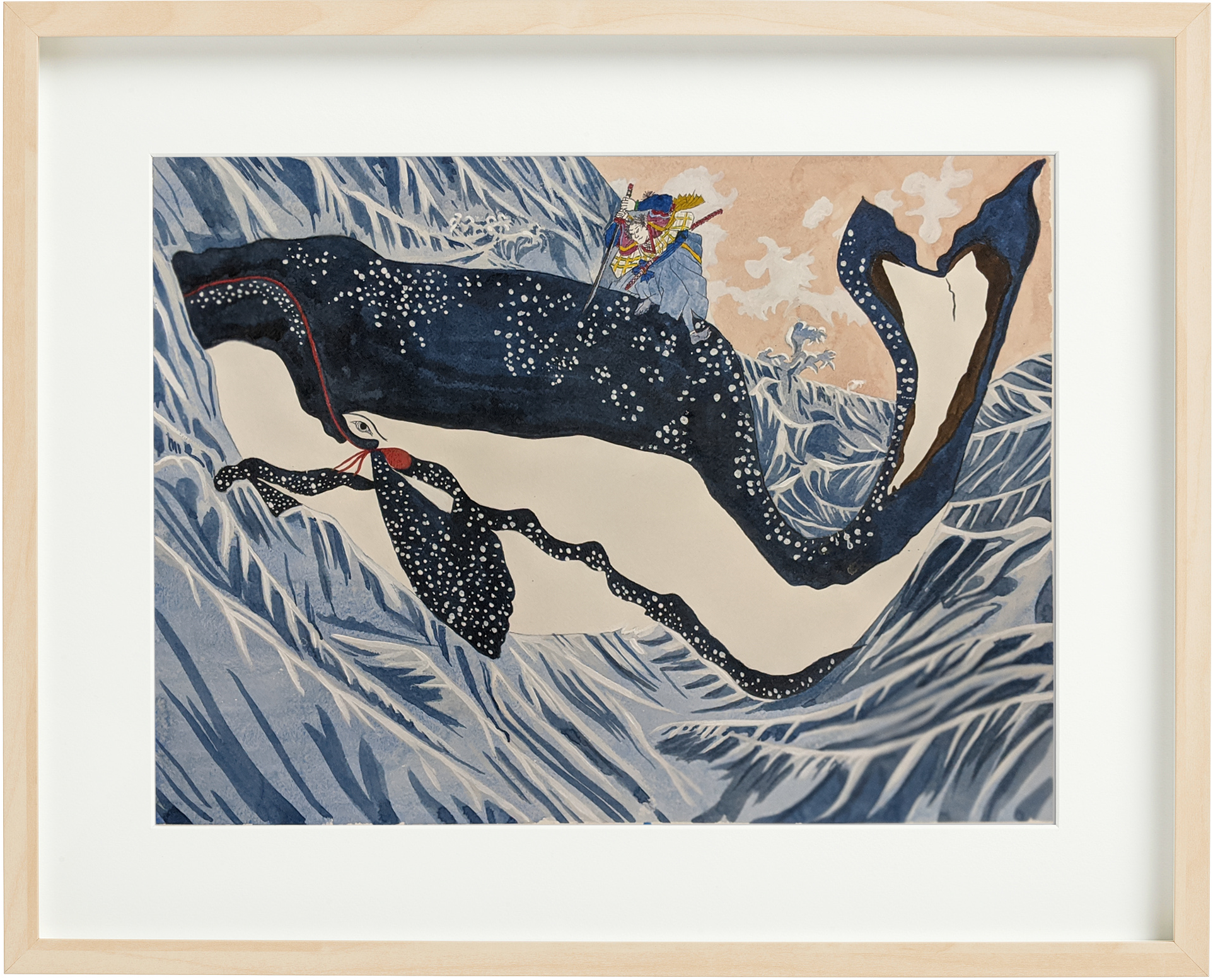 对这副画的介绍和理解很多,以下来源网络。
歌川国芳宫本武藏的鲸退治。
以江户初期的剑客宫本武藏的鲸退治传说为题材的浮世绘,场景设在当时的肥后国(也就是现在的熊本县)。三张连续的画面中横卧着一只巨鲸。画面中,海面似乎要失去平衡似的斜斜的卷起狂澜,画面右上方暗云涌起,而骑在鲸背上的武藏脸上自信满满,不带一丝阴翳。
歌川国芳的画作震撼人心之处在于画面营造的宏大感,这不仅体现在描绘与神怪战斗过程中的激烈场面,还在画幅制作上格外考究,由多画作拆分为多张组合而成 。站在画作前,甚至能够感受到澎湃海浪呼啸耳边,宫本武藏站在庞然巨怪背上最后给予致命一刀。除了让人胆寒的可怕鬼怪,歌川国芳还热衷于绘制一些可爱的精怪,在他的画作中金蟾(有说青蛙)具有人的形态,穿上了江户服饰,手持武士刀四处搞怪。其实这种形式的出现,是因为在江户幕府的统治下,日本开始进入一段稳定的太平时期,名为"戏画"的画作大量涌现,主要以讽刺和恶作剧为主,为了突出趣味,绘师会将人物丑化,将动物拟人化。这种画作的表现形式对于后来的浮世绘产生了深远影响。在29岁那年将自己的愤懑转化成了名作《水浒传豪杰百八人》,震惊了整个江户。